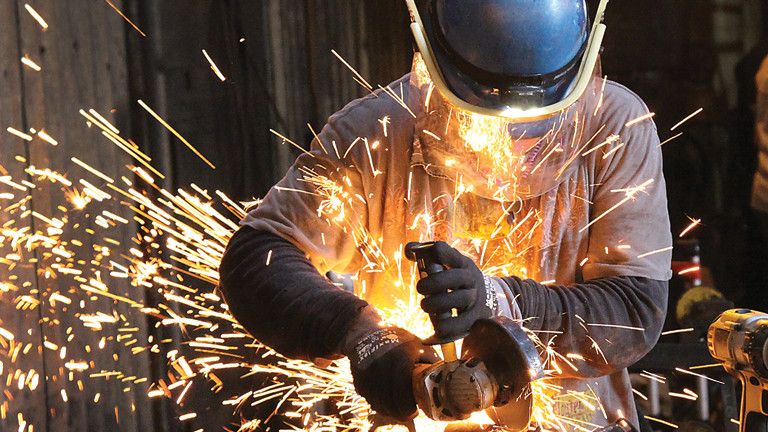 Skilled Craft Careers
TECO looks to hire experienced journeyman electricians, mechanics or instrumentation & controls (I&C) skilled craft workers. Candidates must have a minimum of four years of related journeyman level work experience in a heavy industrial environment in order to work in one of our Tampa area power plants. Some work locations have self-directed teams with 12-hour rotating shifts.
Plant Locations
Bayside Power Station – Tampa, FL
Big Bend Power Station - Apollo Beach, FL
Polk Power Station – Mulberry, FL
Selection Process
The skilled craft worker positions require selected candidates to participate in a multi-step process, which may require you to complete them on multiple dates.
Some of the steps include:
Technical phone call
Written test
Hands-on demonstration and/or technical interviews
Behavioral interview(s)
Results 1 – 7 of 7
Page 1 of 1
Search results for "". Page 1 of 1, Results 1 to 7 of 7
Title
Location
Job Function
Electrician Specialist

Tampa, Florida, US, 33619

Sep 1, 2023

0.00 mi

Skilled Craft Careers

FT Hourly

Flor

Tampa-Electrician-Specialist-Flor-33619

Solar Technician II

Tampa, Florida, US, 33619

Sep 1, 2023

0.00 mi

Skilled Craft Careers

FT Hourly

Flor

Tampa-Solar-Technician-II-Flor-33619

Instrumentation and Controls Specialist

Tampa, Florida, US, 33619

Sep 1, 2023

0.00 mi

Skilled Craft Careers

FT Hourly

Flor

Tampa-Instrumentation-and-Controls-Specialist-Flor-33619

Meter Specialist

Tampa, Florida, US, 33610

Sep 12, 2023

0.00 mi

Skilled Craft Careers

FT Hourly

Flor

Tampa-Meter-Specialist-Flor-33610

System Protection & Control Specialist (Varies)

Tampa, Florida, US, 33610

Sep 20, 2023

0.00 mi

Skilled Craft Careers

FT Hourly

Flor

Tampa-System-Protection-&-Control-Specialist-%28Varies%29-Flor-33610

Maint Specialist - DCS

Mulberry, Florida, US, 33835

Sep 5, 2023

0.00 mi

Skilled Craft Careers

FT Salaried

Flor

Mulberry-Maint-Specialist-DCS-Flor-33835

Journeyman Electrical, Mechanical, or I&C/Power Plant Operator

Mulberry, Florida, US, 33835

Sep 4, 2023

0.00 mi

Skilled Craft Careers

FT Hourly

Flor

Mulberry-Journeyman-Electrical%2C-Mechanical%2C-or-I&CPower-Plant-Operator-Flor-33835