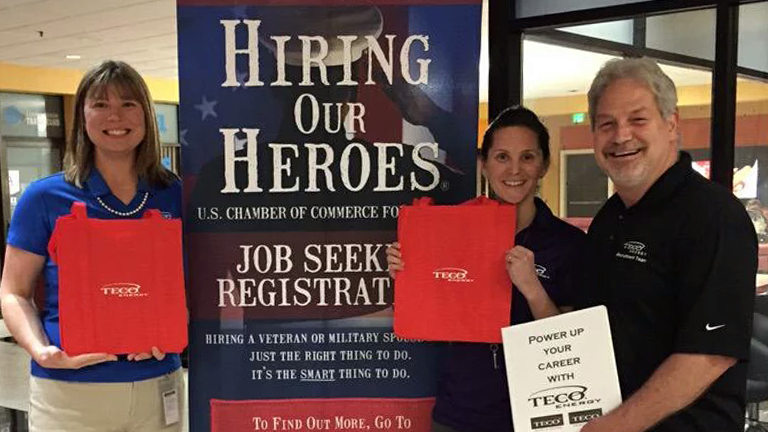 We Hire Heroes
Hiring Heroes
Supporting the military has been a focus of TECO Energy for more than 55 years. This includes our partnerships with military organizations and efforts to hire military service members and veterans.
TECO Energy recruits veterans because of the unique skills and experiences they bring to our organization. Their personal values align with our company's values.
TECO Energy has employed over 200 veterans. We are honored to have so many veterans working at TECO Energy and acknowledge all they bring to our team. They make us stronger each day in living our values.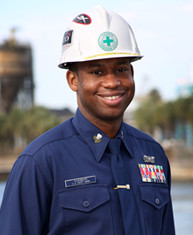 Employee Profile
After serving 11 years of active duty service in the United States Coast Guard, the experience I attained allowed for a smooth transition when I began employment two years ago with Tampa Electric Company. Part of that experience was obtaining a security and law enforcement background which equipped me with the skills to fulfill my duties and responsibilities as a Technical Security Specialist, where I oversee the daily physical security operations for Big Bend Power Station.
Tampa Electric Company continues to be supportive of me as I continue to serve my country in the United States Coast Guard Reserves, and I am thankful that Tampa Electric Company recognized the knowledge, skills, and abilities I acquired while serving my country, and for giving me the opportunity to be a "Hired Hero".
Chris
Technical Security Specialist
Big Bend Power Station