Learn how we hire
Our goal in the Recruitment and Staffing team at TECO Energy is always the same – to find a perfect match. We hope that will be you!
Our team reviews every online application and uploaded resume submitted to an open position. We respond to all applicants via email or phone, so it is important to make sure your information is correct for each application you submit. Be mindful of spelling errors that can occur when using auto correct. Please be honest, clear and concise in the information you provide to us online so we can match you to the qualifications of the position in which you apply.
The Hiring Process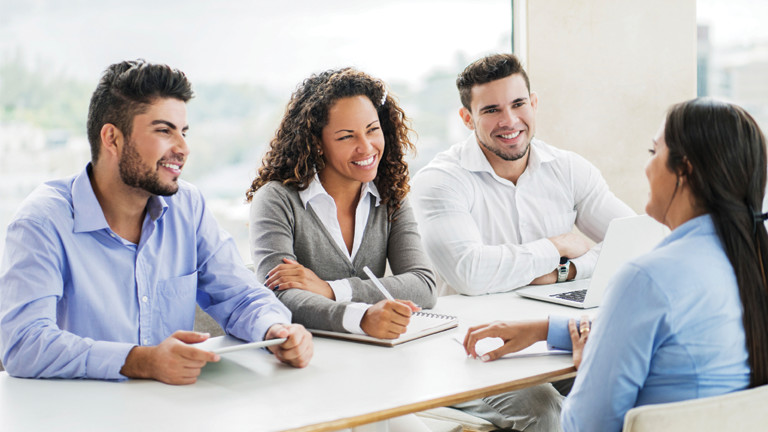 Explore–Uncover opportunities best suited for you. Stay connected with us—join our talent community and sign up for job email notifications.
Apply–When you see a job that matches your goals and experience, click on "Apply Now" to begin an application. Upload your resume/CV and you'll receive a confirmation email once your application is complete and submitted.
Interview–Our Recruitment & Staffing team works with hiring managers to assess candidates for each vacancy. When your application is selected, a member of the team will contact you to arrange a telephone or face-to-face interview. If you're selected to progress through the interview process we will provide you with resources to help you prepare.
Offer–If you successfully complete the interview process and are identified as the candidate to be hired, you'll receive an online offer from Recruitment & Staffing detailing next steps.